To open Manually
Click the Mail On button on the Tool Bar or Alt M + O via the keyboard.
To open automatically at start up
Click the Preference button on the tool bar (key: Alt M + N ) to open the Preference Dialog Box. Fig 1 below.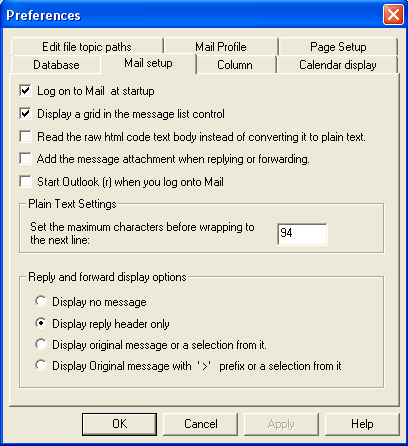 Fig 1
Tick the Log on to Mail at start up check box. The mail box should open automatically the next time you start Rapid Email Support.
For the mail box to open you must use Outlook 2000 (r) or above as your mail client.